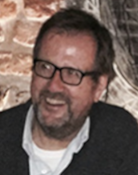 John Holmwood
senior researcher
e-mail: This email address is being protected from spambots. You need JavaScript enabled to view it.
phone: +420 221 183 345
office: 215a
Professor John Holmwood's research interests are in public sociology and pragmatism. He is currently working with Dr Jan Balon on a project in the history of sociology involving the Chicago school sociologist, Henry Adolphus Miller. Miller worked on class, race and nation and was a pioneer of global sociology. Together with Tomáš Masaryk he drafted the constitution of the Czeckoslovak Republic.

Curriculum vitae (February 2020)

 Publications (February 2020)
Recent publications
Fore more, see the ASEP database of the Czech Academy of Sciences.