International Research Symposium on Science Funding
October 4-5, 2021 Prague, Czech Republic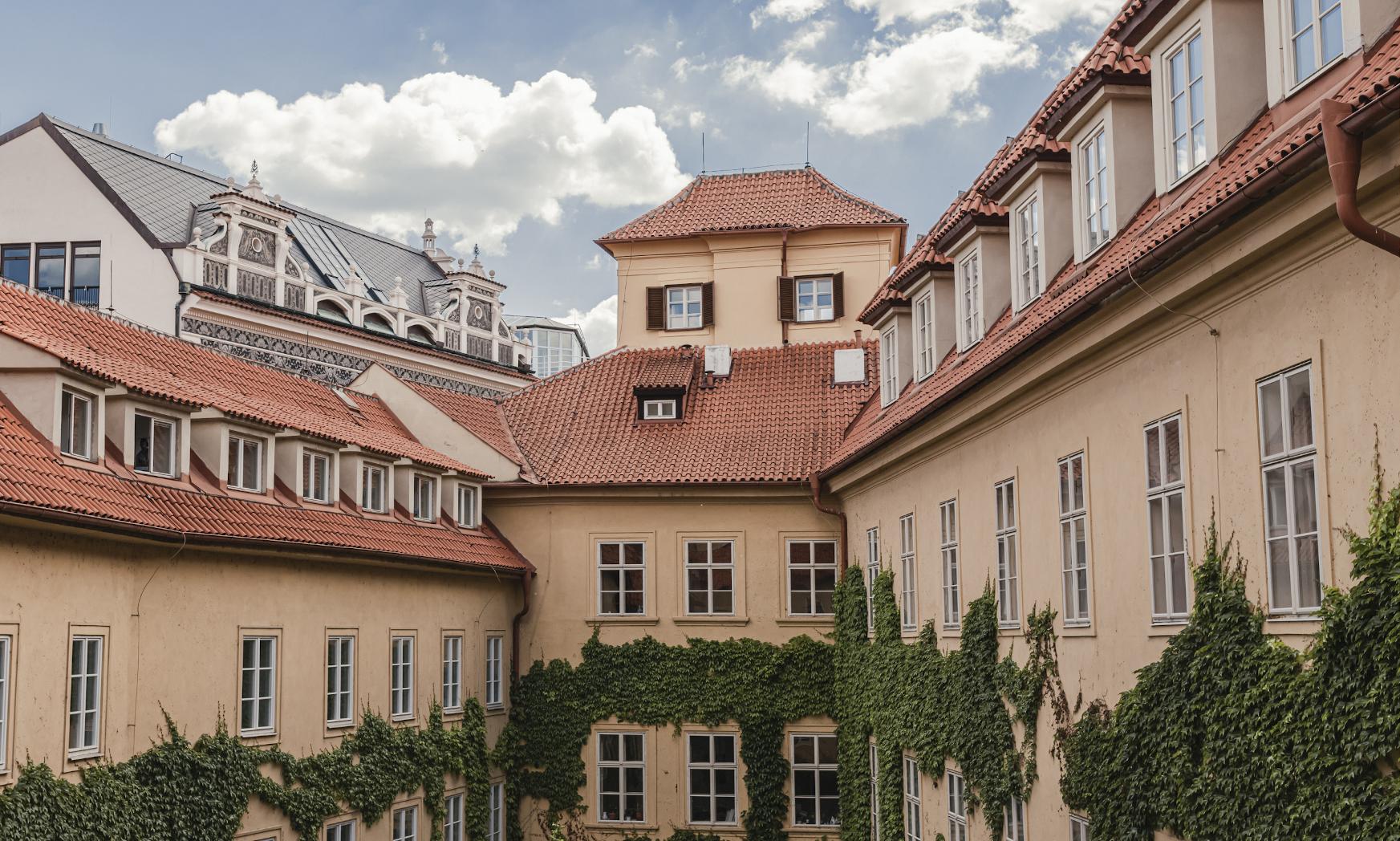 Call for papers
Centre for Science, Technology, and Society Studies at the Czech Academy of Sciences invites prospective participants to submit abstracts for presentation at the international research symposium Funded and Unfunded Science: Academic Inequalities and Epistemic Gaps in Prague, Czech Republic, on October 4-5, 2021.
The need for research on science funding increases with the projectification of academic labor, penetration of grant-getting into research evaluations, demands on the public accountability of science, and the vast financial requirements of the state-of-the-art research. Recently available funding data in large scientific databases also open up new research pathways. Insights from science studies can inform evidence-based science policies, but even more urgently, they should enable science practitioners to better comprehend the role of funding in the transformation of scientific topics, norms, impact, community, and careers.
We especially welcome empirically-grounded contributions driven by computational, network, quantitative or qualitative methods in disciplines such as science on science, research on research, scientometrics, social studies of science, or science and technology studies. All levels of analysis - individual, organizational, disciplinary, national or global - are relevant to the proposed symposium. A non-exhaustive list of suggested topics includes the following:
differences between funded and unfunded science
peer-review and funding allocation
linguistic features of grant applications
epistemological and topical biases in funded research
performance, productivity, impact and funding
funding and diversity in academia
novelty, interdisciplinarity, risk-taking as funding factors
concentration of funding in topics, disciplines, institutions
effects of funding on academic career trajectories
funding systems, policies, agencies, and competitions
project-based funding and scientific labor
The symposium aims to provide a low-key, non-archival platform for discussions about science funding and for sharing accomplished as well as research-in-progress work. Confirmed keynote speakers are Cassidy R. Sugimoto (The Georgia Institute of Technology), Grit Laudel (Technische Universität Berlin), and Peter van den Besselaar (Vrije Universiteit Amsterdam).
To submit an abstract by May 31, 2021 June 7, 2021, find out more details about the event or to get the latest update on the symposium format, go to the website https://stss.flu.cas.cz/resfun-2021 or send an inquiry to This email address is being protected from spambots. You need JavaScript enabled to view it..
Note: Participation in the symposium will be free of charge but with limited capacity and service. The symposium is primarily intended as an in-person meeting, but it may convert to a hybrid or fully online event if public health concerns so require.
Submission
Abstracts should describe your research and highlight its relevance to the conference theme in 300-500 words.
The form is closed for new submissions as of June 8, 2021. To inquire, contact This email address is being protected from spambots. You need JavaScript enabled to view it..
Keynote lectures
Academic Inequalities and Epistemic Gaps
Persistent disparities exist in terms of the composition of the scientific workforce, with continued underrepresentation of women and minoritized populations. These disparities are perpetuated by several inequities, including preferential treatment by scientific gatekeepers (i.e., grant panels and peer reviews) of topics of dominant populations. Using bibliometric data, this presentation will review sociodemographic disparities and inequities in science and demonstrate the degree to which diversity in the scientific workforce translates into epistemic heterogeneity. The presentation will conclude with a discussion of the policy initiatives that can be undertaken to broaden representation in science and thereby improve the robustness of the scientific enterprise.
Funding and the Transition to Independent Research
Grit Laudel (Technische Universität Berlin)
In many research fields and national research systems, developing a longer-term research plan (an individual research programme) has become a prerequisite for an academic career because it signals the ability to conduct independent research and thus justifies being granted a position to do so. Individual research programmes are field-specific and vary in their epistemic properties, which in turn affect the time horizons and resources needed for developing and realising them. National research systems vary in the extent to which they accommodate these needs. In my talk I draw on two comparative studies of early and mid-career researchers in various research fields in the sciences and humanities and four research systems (Germany, UK, France, USA) in order to demonstrate how national funding systems affect the transition to independent research in different fields.
What Influences Funding Success - Apart from Merit?
Success in grant applications makes the difference between funded and unfunded research, and as competition for grants is strong, grant success is a major source of inequalities in the science system - for example in career success. In this talk we will discuss the main factors that influence grant application success and distinguish between merit related factors that could be classified as legitimate sources of inequality, and other factors that reflect bias. We will discuss a variety of sources of inequality such as performance, the quality of the applicants' networks, reputation and self-presentation, and clear sources of bias such as gender, institutional proximity, cognitive proximity. A large-scale case study will be used to determine which of these factors to indeed produce inequalities and bias – and where.
Details
Program:
Form:
As of Septemebr 8, 2021, with the view of the current pandemic situation and regulation in the Czech Republic, we continue to plan the conference as a primarily on-site event. Considering the increasing vaccination rates and adherence to responsible hygiene measures, we believe that we can provide a reasonably safe platform for the meeting. However, we will facilitate hybrid forms of participation to account for different travel and health concerns globally. We will monitor the situation and keep registered participants updated about any changes. Please contact us if you have any questions or concerns about the symposium's form.
Location:
October 4: Czech Academy of Sciences Main Building, Room 205, Narodni 3 ,117 20 Prague 1 MAP
October 5: Academic Conference Centre (AKC), Husova 4a, 110 00 Prague 1 MAP
Date:
October 4-5, 2021
Organizer:
RESFUN-CZ Research Team
Institute of Philosophy of the Czech Academy of Sciences with the support of Czech Science Foundation
Important dates
March 22, 2021 - Call for papers
May 31, 2021 - Submission deadline

June 7, 2021 - Extended submission deadline

June 21, 2021 - Notification of acceptance/rejection/waiting list
June 21, 2021 - Registration open / First update on the conference format
August 2, 2021 - Participation confirmation deadline
September 3, 2021 - Registration deadline
September 17, 2021 - Final program ready
October 4-5, 2021 - Conference
Contact
This email address is being protected from spambots. You need JavaScript enabled to view it.
https://stss.flu.cas.cz/resfun
Registration
We invite general public to register for the conference here:
Authors of accepted contribution received a link to participant registration form in the decision email. Participation confirmation deadline is on August 2, 2021.
| | | |
| --- | --- | --- |
| Supported by | | Partner |